Go to NinjaTrader 8 Control Center>Help> 3rd Party Licensing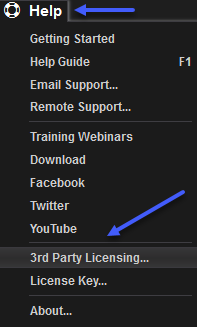 In the field, Vendor name write QuantSparkTechnology (no spaces).
In the field, User Defined id write the username associated with your purchase.
Click Submit
Copy the Machine ID value and send to it to info@quantsparktechnology.com
Click Close
You are ready!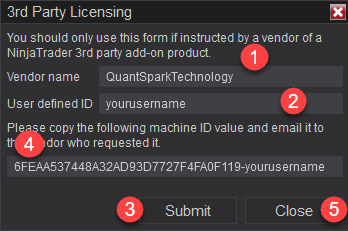 Note
: The first you run the Add-on without sending us the Machine ID first you might have an error. This is expected because you aren't yet registered in the Licensing Server. If you restart NinjaTrader this shouldn't happen as the server recognizes your Machine ID. If you want to avoid this send us your Machine ID before running the Add-ON.
Thank You very much for your purchase.